Artwork
Each image may be purchased as a poster, framed print, greeting card, tote bag, coffee mug and more! Every purchase comes with a 30-day money-back guarantee.
About Caroline Barnes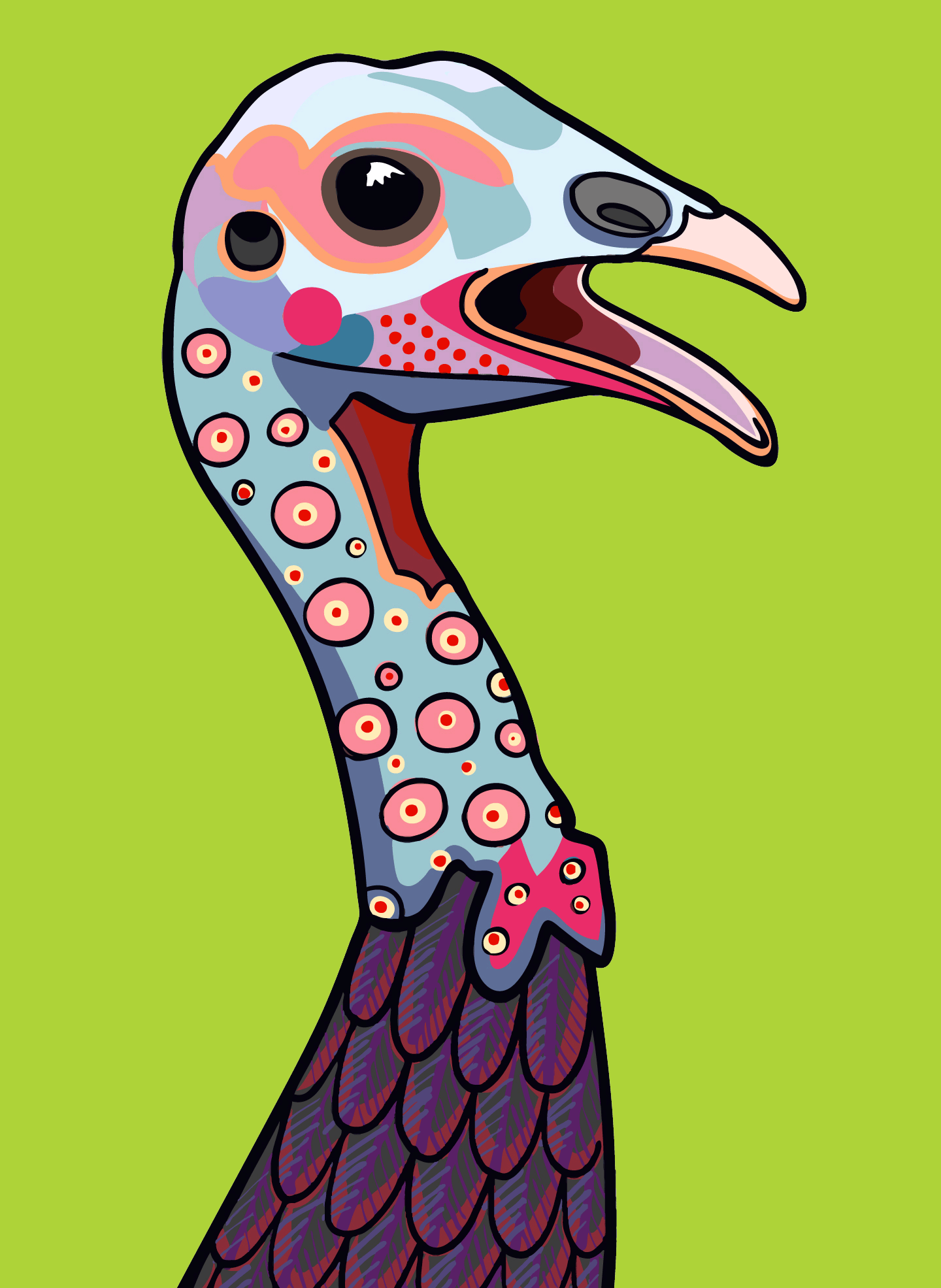 Why turkeys?

BrooklineTurkeys.com celebrates the Town of Brookline, Massachusetts and its freewheeling fearless feathered friends, aka our wild turkeys. Viewed by many as an invasive species, turkeys are native to this area and are simply returning home. But they haven't exactly received a warm welcome, have they? Plenty of people fear them, distrust them, hate them. Does this stop turkeys from living their turkascious lives? Heck, no. They continue to strut down the street, hold up traffic, block doors, and destroy mirrors. You've got to admit, that's pure moxie. And perhaps this is why I so admire them.

About the artist

Caroline Barnes was training to become a biological illustrator before stepping into the wondrous world of web design. After 20 years she is returning to her illustration roots. Rather than using pencils, pens, paints, and paper, she develops her concepts in Adobe Illustrator and Photoshop using an Apple Pencil and a Wacom Tablet.

More stuff!

For postcards, clocks, stickers and more, visit my Redbubble store.

Read the Boston Globe profile: "This Brookline resident turned the town's abrasive turkeys into art"

Read the Brookline Patch profile: "Caroline Barnes Artwork Immortalizes Brookline Turkeys"